| | | |
| --- | --- | --- |
| | Focus On Charcoal Briquette Machine With 21 Year | |
Charcoal Powder Briqutte Machine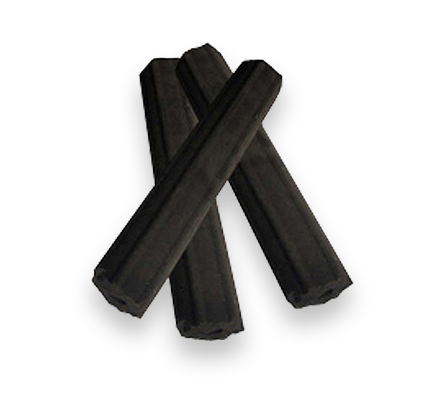 Introduction
We adopt the most advanced Italy technology, and the equipment can be customized according to your requirements. If you have any questions, please contact us!Charcoal briquettes machine is known as biomass briquette machine, thanks to its raw materials come from all kinds of agro waste and forest residues. Therefore, starting a biomass charcoal briquette plant is very easy, if there are abundant biomass resource available, about built the  charcoal biomass briquetting plant cost, our professional salesman very glad to give you suggestions to choose the most suitable type.
Raw Materials
Provide Customized Production According To Customers' DemandValuable biomass resource used for heat energy generation e.g. straw, hay, tabacco, nutshells, cotton, miscanthus, flax, etc., all can be processed by our charcoal making machine into compact biomass briquettes. Particularly in the areas of agricultural-food production, this reutilization biomass briquettes as a cheap alternative fuel source cannot be ignored
How to Make Charcoal Briquette?
1. Crushing the biomass raw materials into small size less than 5mm.
2. Dry the crushed materials to 8% -12%.
3. Pressing the biomass material into briquette.
4. Carbonization by charcoal making machine
PROCESS FLOW
Provide Complete Sets Of Production Line
Introduction
A set of
charcoal powder briqutte machine
production line generally includes: crusher, charcoal making machine, dryer and carbonization furnace.
If the particle of raw material in 1cm or less and the moisture content of raw materials is between 8-12%, the biomass briquetting machine production line only needs two devices, biomass briquetting plant and carbonization furnace; carbonization furnace can also be self-built, the customer can choose certain equipment according to their situations.
Feature
● The raw material can be sawdust, rice husk, melon seed shells, walnut bark, twigs, bark, trunk, rosacea, vinegar residue, furfural residue, peanut shells and a variety of crops.
● Easy to burn, high heat value, high thermal power, low production cost, money saving, no smoke, no smell, clean and environmental friendly compared to coal.
● Widely used in industries, such as deep processing of activated carbon, silicon carbide, silicon metal, carbon disulfide factory, explosive factory, copper processing plant, steel plant, foundry, etc.
Device Name
Capacity
Power

(kw)

Raw Material Moisture
Weight

(kg)

Dimension(mm)
New Type Charcoal Briquette Machine
1.5-2 t/day
11
 8%-12%
500
1620×650×1250
60 Type Charcoal Briquette Machine
 2-2.5 t/day
15
 8%-12%
600
1620×650×1250
80 Type Charcoal Briquette Machine
400kg—800kg/h
18.5
8%-12%
1300
1800×700×1500