| | | |
| --- | --- | --- |
| | Focus On Charcoal Briquette Machine With 21 Year | |
Drum Dryer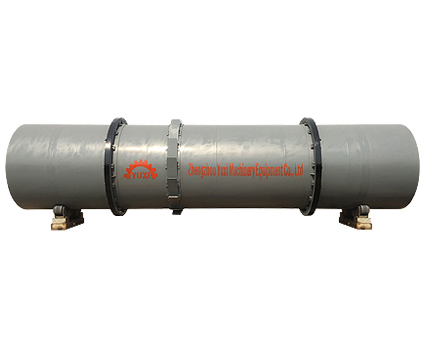 Introduction
We adopt the most advanced Italy technology, and the equipment can be customized according to your requirements. If you have any questions, please contact us! Drum dryer is of strong adaptability to materials and can be used to dry all kinds of materials. It has many advantages such as sample and reliable operation, excellent dust prevention, good sealing effect and convenient maintenance.
Application
Provide Customized Production According To Customers' Demand Drum dryer is used widely in various industries, and the color and shape of final product is very good. When the dryer is working, it keeps smooth and can dry material very fast, which obtains higher revenue. And it can be used to dry all kinds of materials.
Features
● The drum dryer realizes "zero thrust", greatly reducing wear of riding wheel and catch wheel, cylinder with smooth and reliable operation.
● The drum dryer "self-aligning type riding wheel device", so the riding wheel and rolling ring can be linear contact forever and thus greatly reduce the wear and power loss.
PROCESS FLOW
Provide Complete Sets Of Production Line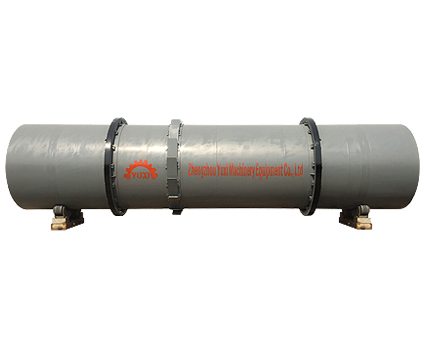 Working Principle
The hot air move forward from tail of the drum dryer, fully contact with the materials, and then fully utilize the heat by heat conduction, convection, radiation heat transfer. The material moisture constantly evaporated in the cylinder by using the heat.
The draft fan at feeding inlet pump out a lot of moisture and wet air stream, preventing the secondary pollution caused by dust discharging.
Advantages
1, Large intensity of drying. Because the material highly dispersed in the gas stream, the entire surface of the particles is effective drying area.
2, Short drying time, large capacity, high thermal efficiency. When drying unbound water, thermal efficiency is up to 60%.
3, Flash dryer has simple structure, small footprint, easy to build and repair.
Model
Cylinder Inner Diameter

(mm)

Cylinder Length

(mm)

Rotation Rate
Motor Power(kw)
Inlet Temperature
Exit Temperature
Weight

(T)

YX-Φ0.8*12m
800
12000
10
5.5

400-600℃

60-90℃

3
YX-Φ1.0*12m
1000
12000
10
7.5
3.5
YX-Φ1.2*12m
1200
12000
8
7.5
4.2
YX-Φ1.4*12m
1400
12000
6
7.5
4.8
YX-Φ1.5*12m
1500
12000
5
7.5
6.2
YX-Φ1.6*12m
1600
12000
5
7.5
6.8
YX-Φ1.6*24m
1600
24000
4
15
12.8
YX-Φ1.8*24m
1800
24000
4
11
7.2
YX-Φ1.8*24m
1800
24000
4
15
15
YX-Φ2.0*12m
2000
12000
4
11
15
YX-Φ2.0*24m
2000
24000
4
15
26
YX-Φ2.2*12m
2200
12000
3.5
18.5
15
YX-Φ2.2*24m
2200
24000
3.5
22
28
YX-Φ2.5*12m
2500
12000
3.5
18.5
16
YX-Φ2.5*24m
2500
24000
3.5
22
24
YX-Φ2.8*12m
2800
12000
3.5
30
17
YX-Φ2.8*24m
2800
24000
3.5
37
32